Viva Houz Harmony Storage Ottoman Pouffe Bench Sofa Grey
Product Code:
Harmony Storage Ottoman
- Made in Malaysia By Viva Houz
- 1 Year Local Manufacturer Warranty
- Upholstered With Quality Linen Look Polyester Blend Fabric
- High Density Foam Paddings
- With Balck Tape Handle
- Solid Wood Inner Frame
- Dry Cleaning Recommended
- Size : +- L70 x W46x H42cm
- Available In 6 Colors : Blue, Yellow, Turquoise Green, Grey, Red & Brown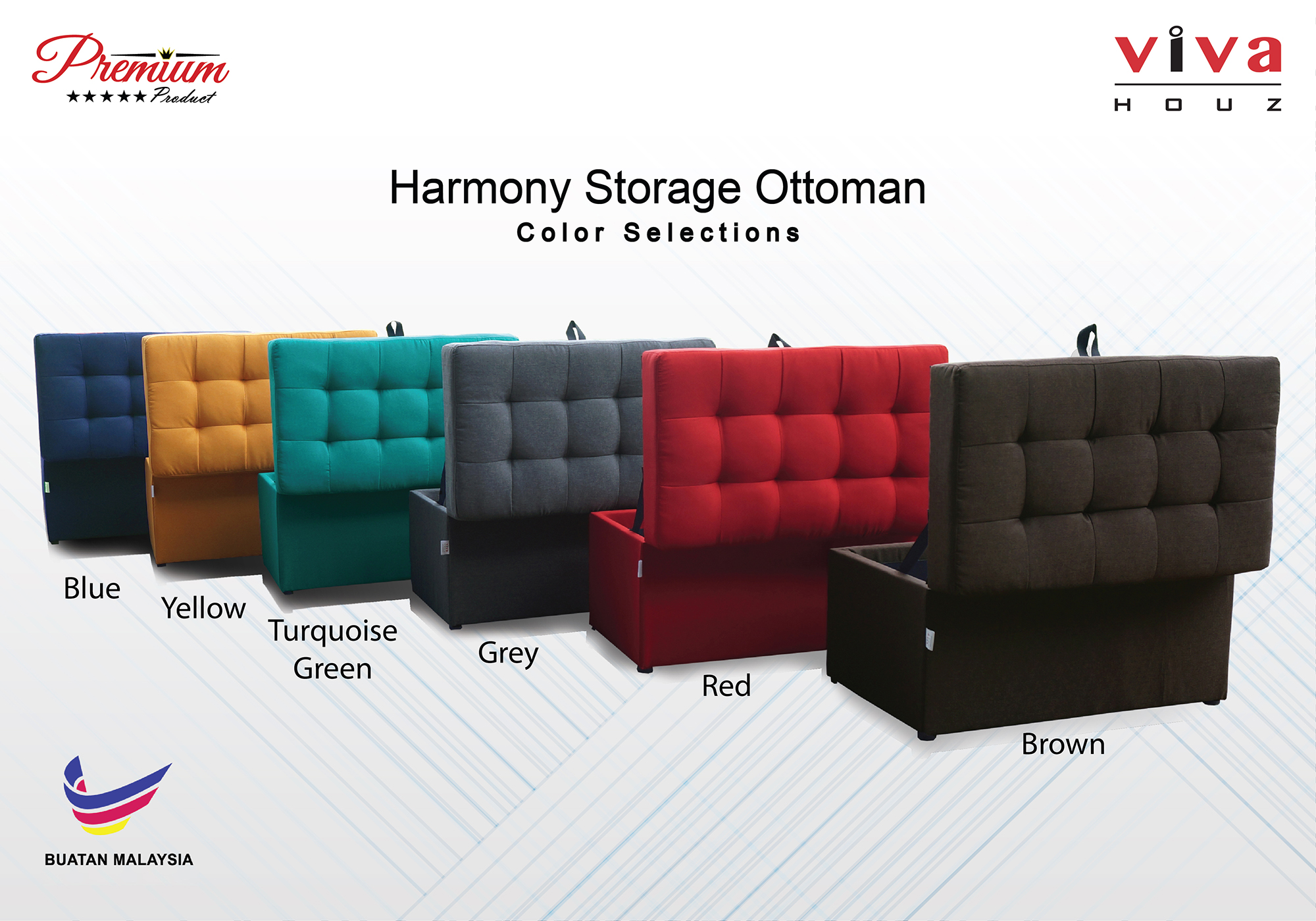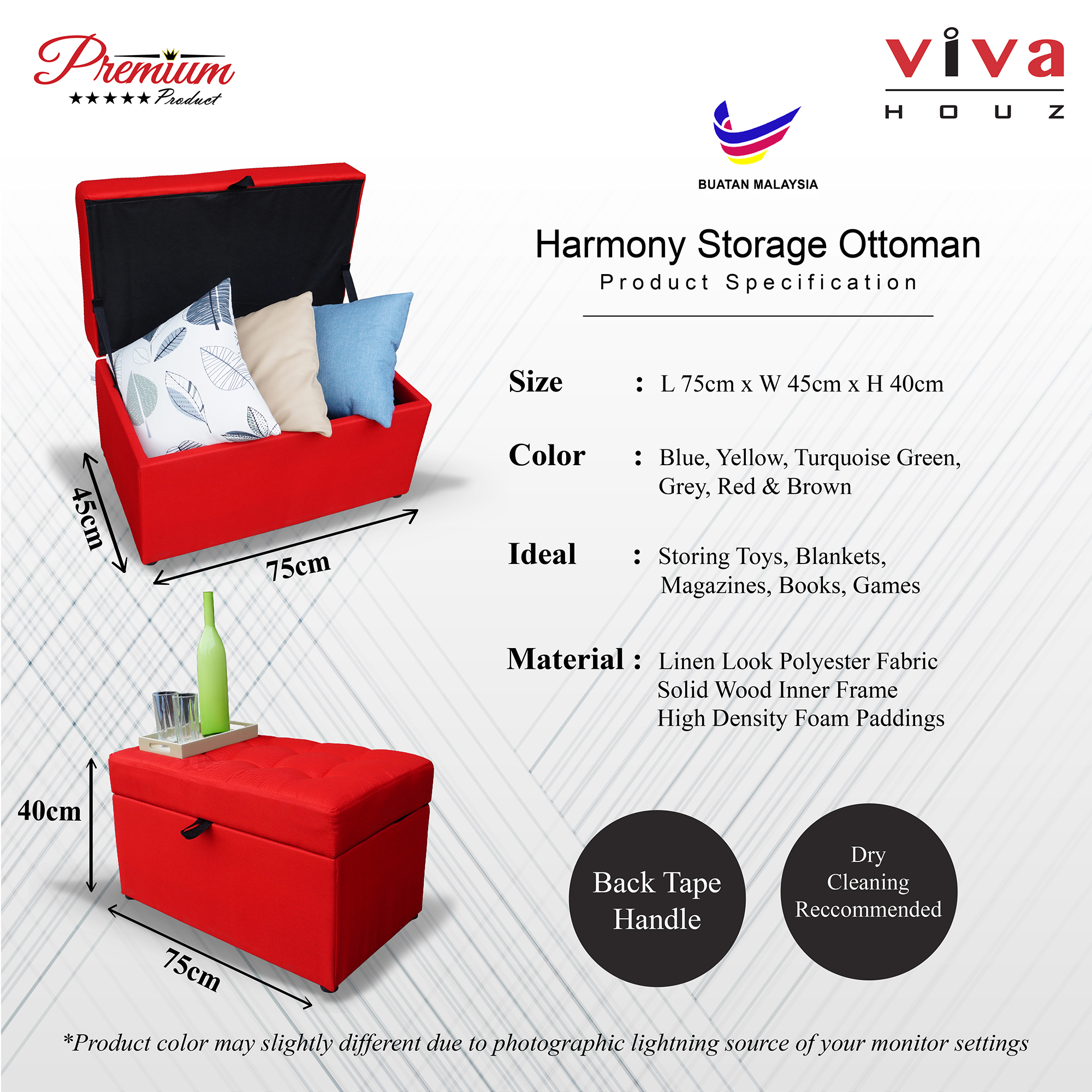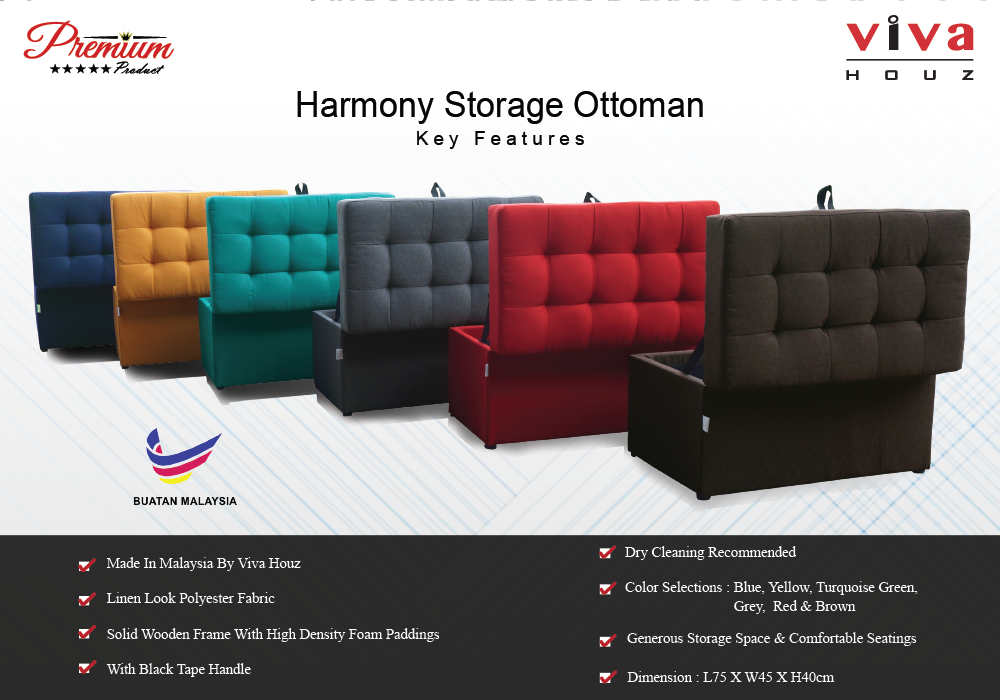 Viva Houz Harmony Storage Ottoman, a perfect piece for your home as a sofa storage unit or a foot stool. It is built with solid wood inner frame for durability and could with stand weight up to 100kgs, padded with high density foam for comfort &
durability upholtered with quality linen-look fabric with many colour choices, vibrant colors& soothing colors to cater your needs. Our one year's warranty program makes your purchase a wise choice.
Product Details:
- Made in Malaysia By Viva Houz

- 1 Year Local Manufacturer Warranty
- Upholstered With Quality Linen Look Polyester Blend Fabric
- High Density Foam Paddings
- With Balck Tape Handle
- Solid Wood Inner Frame
- Dry Cleaning Recommended
- Size : L75 x W45 x H40cm
- Available In 7 Colors : Blue, Yellow, Turquoise Green, Grey, Red & Brown